To prepare the January match in the Peruvian desert, where Dakar 2019 will take pale, Fabio del Punta e Stefano Sinibaldi, the tuscan crew of R-team tested the car on the tunisian ground which allowed to refine the driving on dunes and navigation secrets.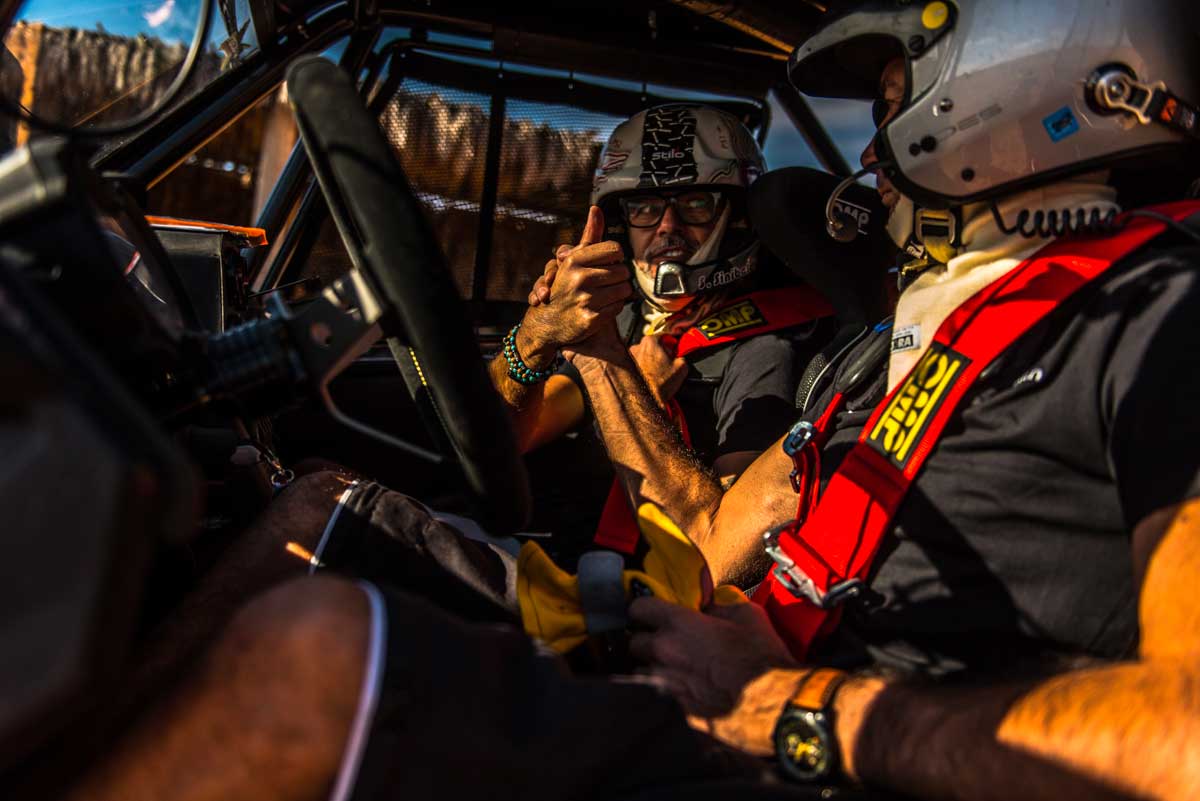 Three days of intense work which simulate the adventure which awaits them soon, since this is the first year in which Dakar will be fought on a ground composed by 70% of sand.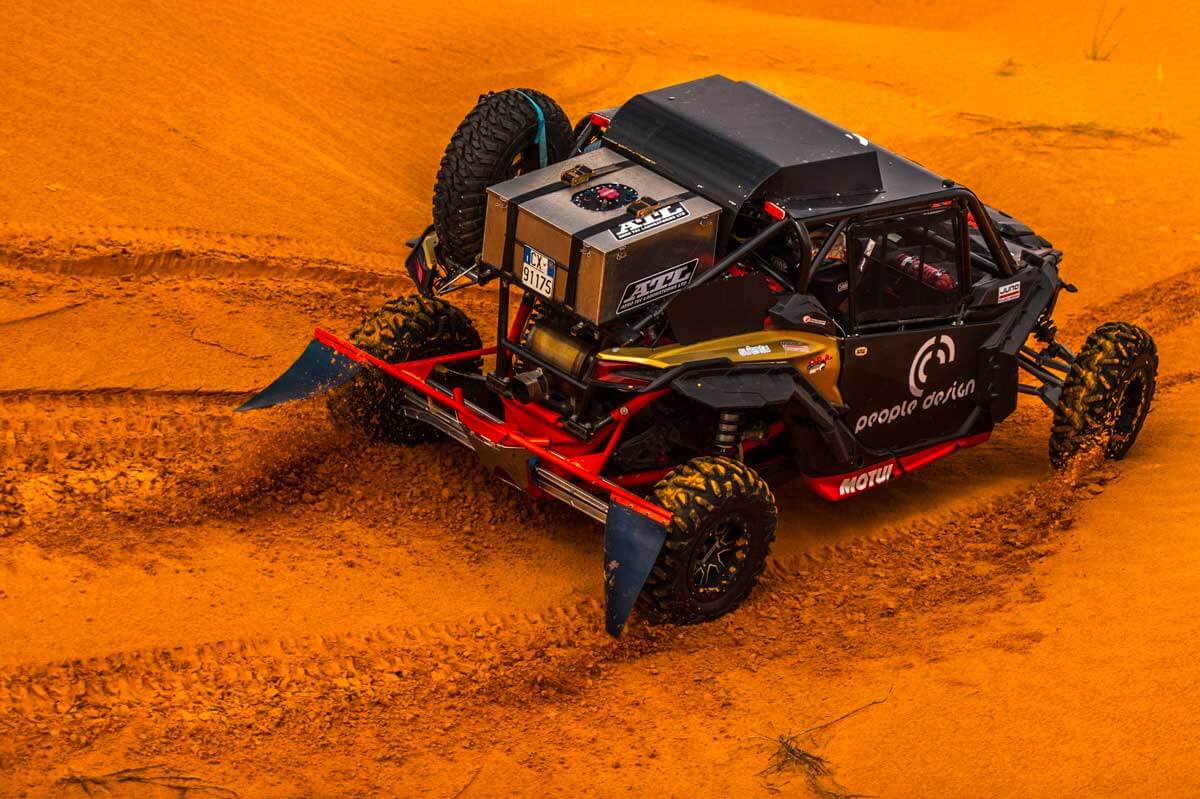 The People Design branded vehicle, Can-Am Maverick where riders sat, gave back very positive feedbacks, proving to be suitable and performing on Sahara's dunes and ready to deal with Peru.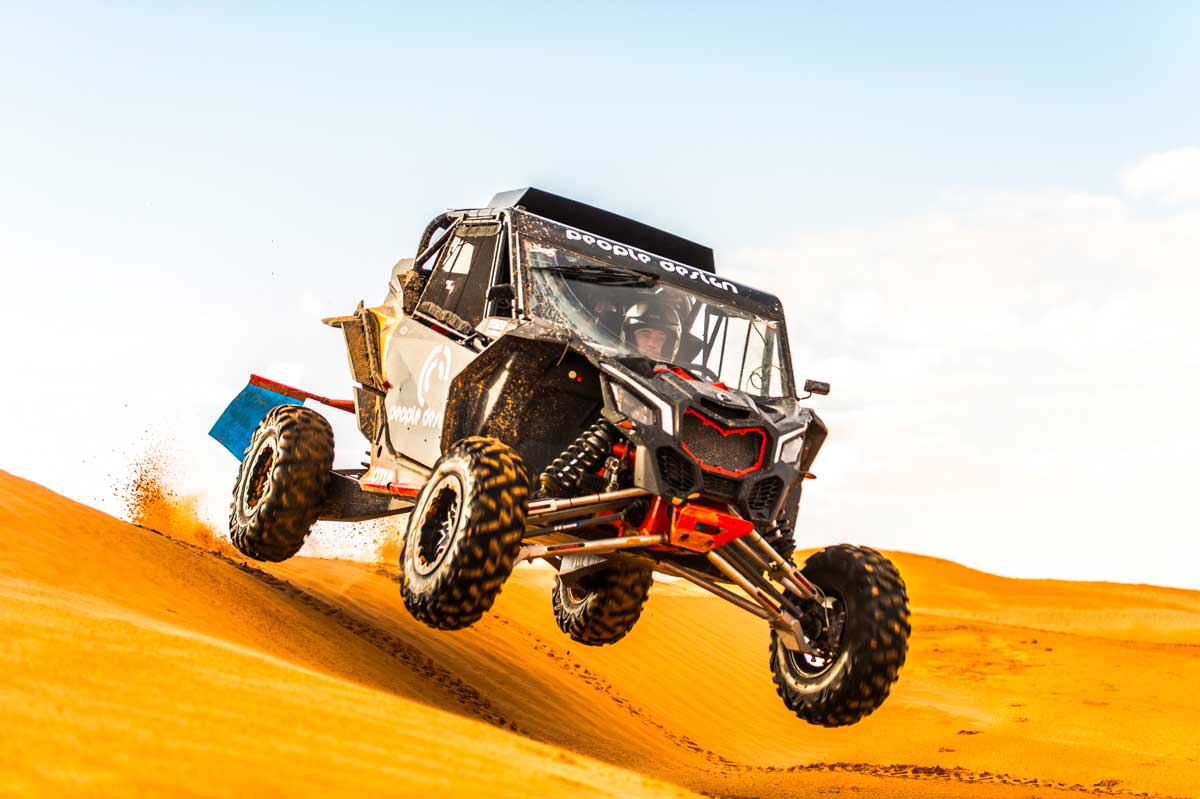 The car completed the preparation in the R-team's garage.
The match was so hard, the indomitable area stopped our race during the first days, but one of R-team vehicle reached to the finish line. This is just the beginning, on next year we will be there with more determination and the same endless passion.