Since the beginning, our DNA is close to racing world, that's why we decided to sponsor a team joining Dakar 2019, the hardest and the most important rally in the world, which is reacing its 41st year! R-team, starting in the new side by side category on a Can-Am Maverick  equipped by Crociani Group with People Design's colours, will be guided by on original all-tuscan couple composed by Fabio Del Punta e Stefano Sinibaldi.
The crew will bwnwfit of on track support from Iveco Eurocargo truck driven by Ricky Rickler with  Leonardo Cini and the mechanic Buran Dragos.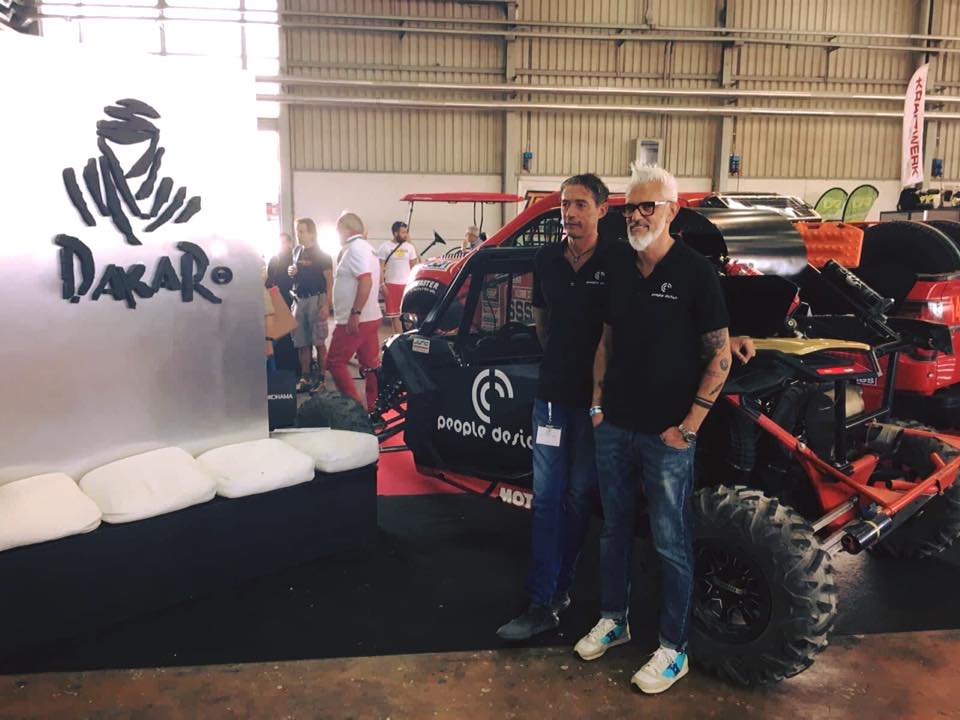 In line of the 4×4 Fest – All wheel drive motor show of  Carrara, organized on Saturday October 13th, there are also R-team competitor, who will partecipate in the next Dakar, and have been introduced to media and public. 
Discover our album about the event!
Dakar 2019 will start from Lima on January 6th  and will come back to Peruvian capital on January 17th after 5000 km journey 3000 of which ore timed and 70% of them are on sand. For the first time in history, Dakar will be raced entirely in one country: Peru. The path is more gathered compared with prevoius years (10 stages instead of 14 in 2018) buti t will untie in a single rally track dominated by sand and dunes, all into a Latin American country. Planners have stated that 2019 edition will be one of the most difficult ever, even in navigation terms.
So we say Good Luck to our brave recers!
Next step? Preparing the best race with a test session (from November 1st to 4th) in the Tunisian desert.