The Rally, is the most engaging soul in the motor sport world, an incredible show that in its incarnation of the IRC every year returns to warm the hearts of fans. People Design support the Marco Belli team, driver since 1986, in the IRC competition 2019. The vehicle used for the racer is a Mitsubishi Evo X Gruppo R4, 200 turbo, 4 wheel drive.
A sponsorship and a partership that one again confirm the sporting passaion of our company.
Marco belli is a veteran of the competition, has played 372 races and won the International Rally Cup 7 times in the N4/R4 group. The competition includes 5 stage racer that take place in different italian regions and the teams compete on every type of track: asphalt, gravel, dirt track.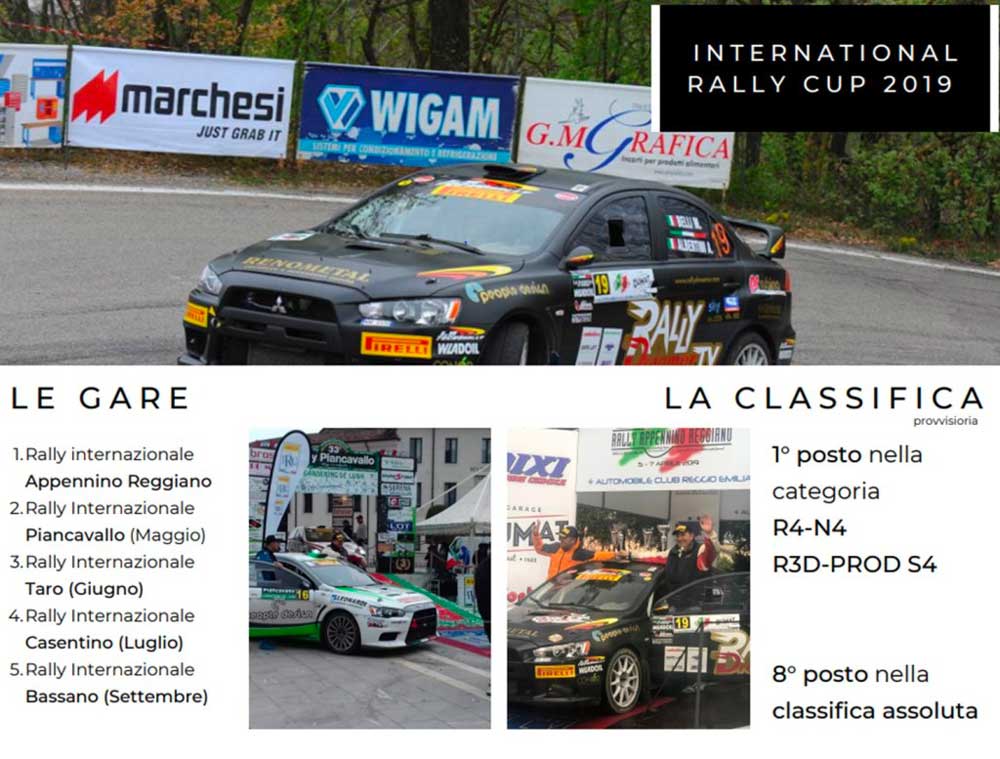 The championship is on the final stages, the last race will take place in Bassano del Grappa in Semptember. Excellent position in the rank for the "Belli" team which confirms preparation, driving skills and a determination that only a veteran like Mrco can boats: 1st place in the rank of the R4/N4 reference category and 8th place in the absolute rank! People Design also suppoort "Really Dreamer", the television show enterily dedicated to the world of rally that follow IRC racers step by step. On air every 1st and 3th Sunday of the months, on channel 60 and 225 of Sky.
For People Design rally is synonymous of determination, ability and result orientation. These are skills that are essential to achieve their professional goals and which are part of our company's DNA: ambitious people who make People Design a professional accellerator. #We are different!