PD joined the vehicles unveiling ceremony of UNIBO Motorsport and UNICAL Race Department, which are the two university teams which PD decided to support in 2019. Vehicles' introduction ceremonies are always moments of great emotional impact because they show the effort, determination and expertise of involved working groups. Proudly the result of a year's work is revealed: students, sponsors, professors and patners are together to introduce the vehicle which will take part in University competitions.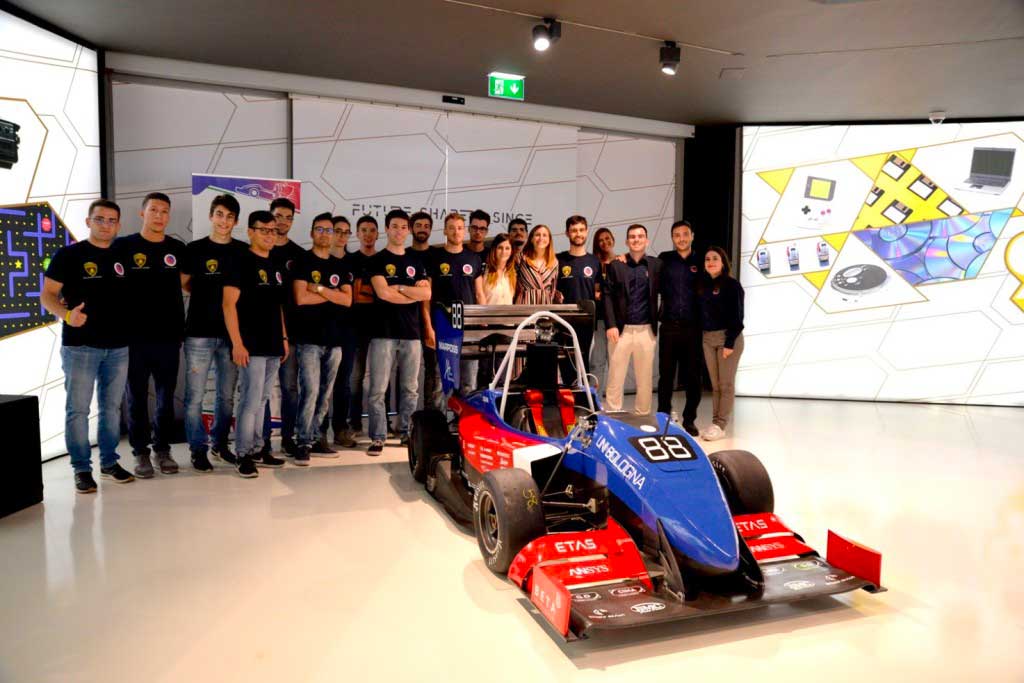 The introduction af UNICAL Race Dept vehicle took place an Monday July 8th in the Auditorium Theatre Unical of University of Calabria. Students who actively joined the realization of the vehicle ore 60. This year, for the first time in the history of the project. The team will take part in Formula Student Germany, which will take place in Hackenheim from August5th to 1th 2019. It is one of the most challenging and prestigious world stages. 
Unical team boasts for three years the 1st place in the Acceleration test (0-75m in 3,835s) among italian teams. Year by year the goal is to achieve more successes. The partecipation on the most important world stage of Formula Studenti s the established and achived goals for 2019 season: Beyond all limits.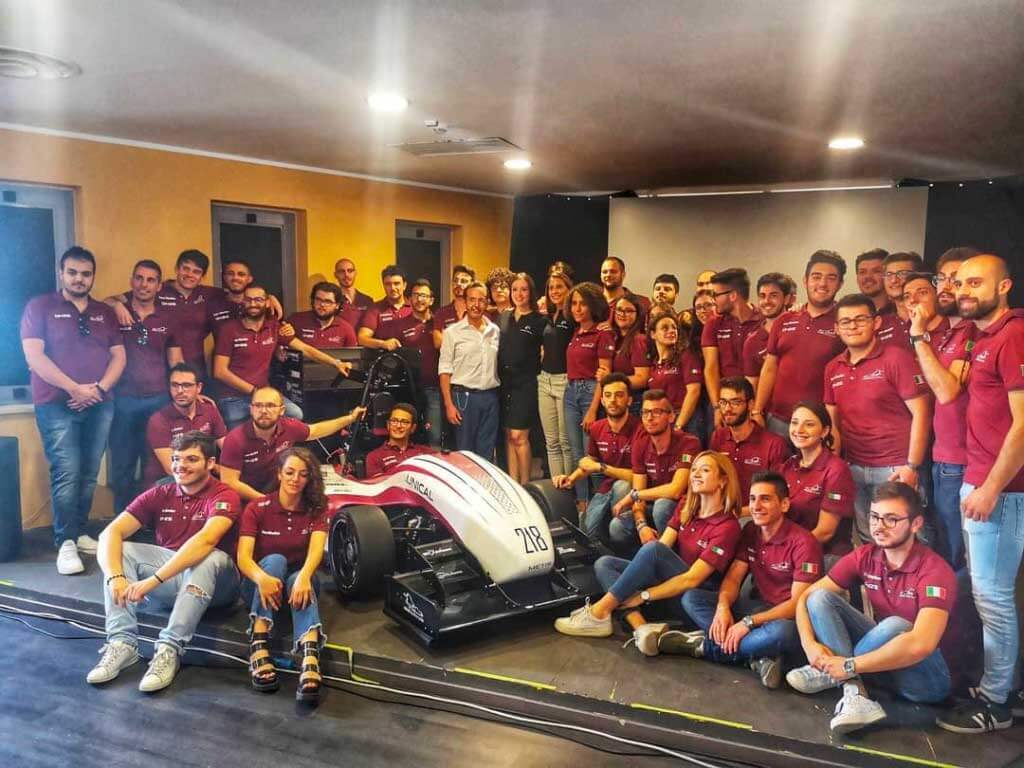 The single- seater realized by UNIBO Formula student team was show for the first time on Wensday July 10th at the MUDETEC, Lamborghini technology museum placed in Sant'Agata Bolognese. The new vehicle UBM 19 Evoluta, tells the will of Unibo Motorsport to keep a strong link between history and innovation. Students who actively joined the realization are 50.  The team will debut with this single- seater at the Riccardo Paletti racetrack in Varano….. from July 24th to 28th and following i twill be engaged in Hockenheim racetrack in Germany from August 5th to 11th and finally i twill end the season with partecipation to Formula Student Czech in the most racetrack in Czech Republic from August 13th to 17th. 
The vehicles unveiling represents the moment which the results of the work is show to everyone, together with tenacity and determination of the student's group. We are proudto have joined to support diligence and talent.